京都観光に旋風を巻き起こす!ラストサムライと忍者の貸切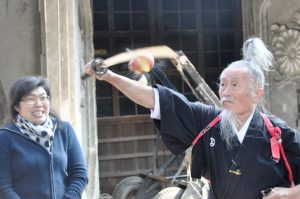 Tour D samurai Okada taught two American students
"How to cut most apples in the air in 60 seconds" and they got on "The Guiness World Records book". Their records were 14 and 24 each. Now, Okada will teach you on Tour D to cut about 4 apples in the air within 4-hour special training .You may be aworded with a ranking lisence. Okada taught to 29 men and 7 ladies in the past.
Cool Kyoto Walking Tour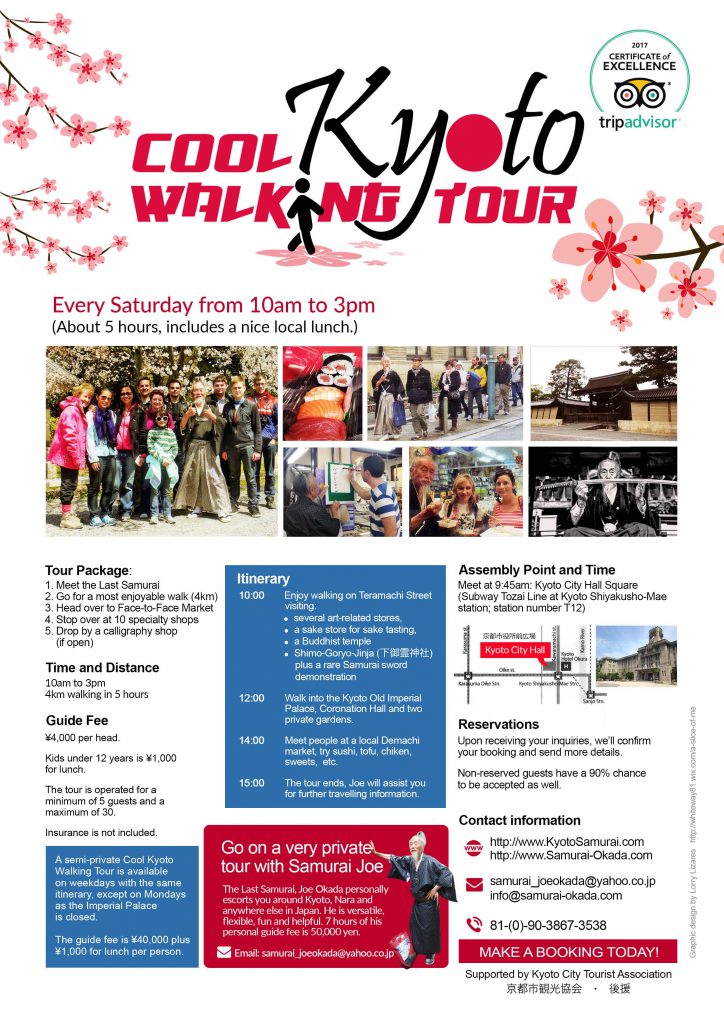 Samurai and Ninja Showdown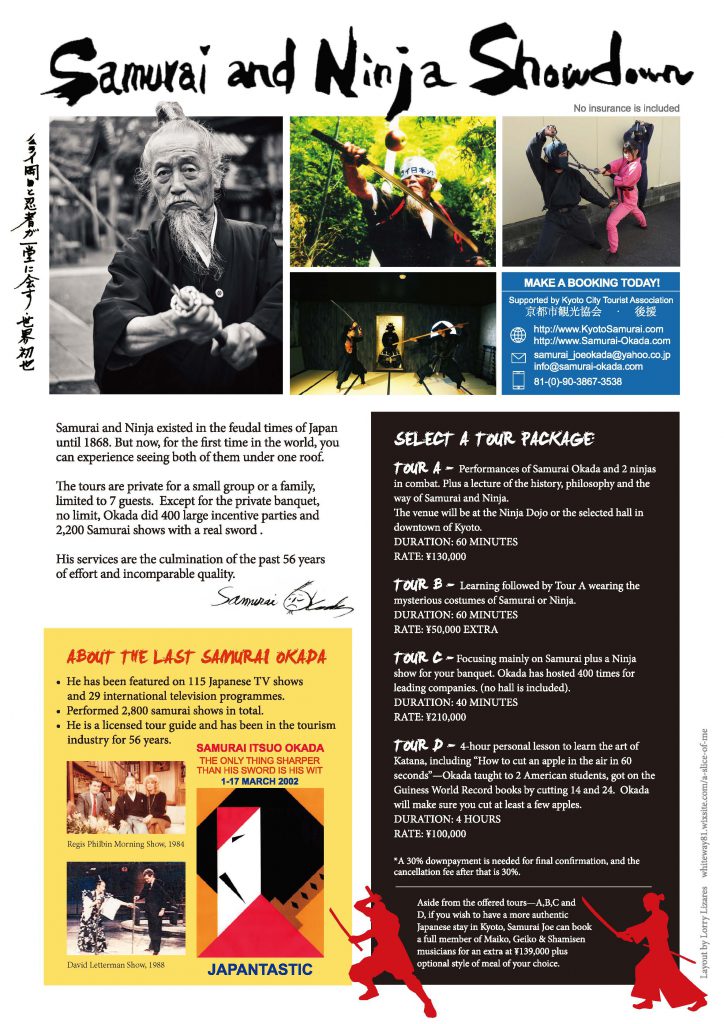 "Cool Kyoto Walking Tour".
has been loved by people from 68 coutries on 280 tours in 6 years. TripAdvisor's 150 good reviews, 2 bad ones, 350 "thank you" mails to my home from my valuable guests.
"Samurai and Ninja Showdown" (anew show ,March 2018 The Last Samurai, Joe Okada , 88, being the top ranking English speaking lisenced tour guide for 56 years, and guide seminar instructor.
Okada once operated "Samurai Nippon Show " at Kyoto Momoyama Castle for 1700 times 1977~~1991 for 130,000 foreign guests including 100 MLB players, 90 of The Hamberg Ballet,Nissan,Daihatsu,Avon,Suzuki,200 more.
This show included Ninja combat over 1000 times.
Okada got on 115 TV in Japan and 29 times overseas, David Letterman show, Regis Philbin in New York.
"Tour A"
A private and unique experience on Samurai and Ninja at the same place.
It is costly, but Okada will lecture all about Samurai and Ninja right in front of you, followed by samurai swordsmanship and Ninja combat.
"Tour B"
After Tour A, get costume on, experience and learn such moves you have just seen..A memorable 60 minutes of your lifetime.
"Tour C"
This is for a special function like party, banquet for a large group.
Okada did 45 min.show for 400 parties.210,000yen for show only.
Mysterious Edo Period Entertainment
Premium Hozu Boat Ride with The Last Samurai and Act.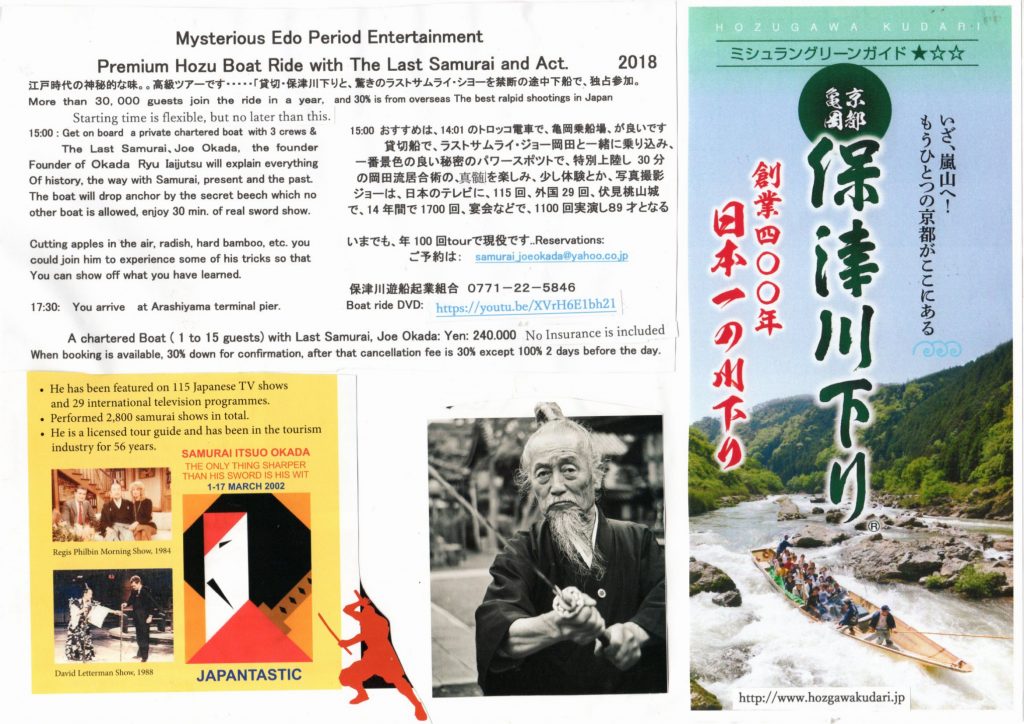 Tokyo Ninja Meet Kyoto Last Samurai
The Premium Private Show
The Only One Ninja & Samurai Show anywhere